"The Great Remembering" is a very short fantasy film that asks the audience to question what they know about their own ancestry and the scope of human story.  I am working with a talented costume designer / leather smith Paul Durgin of Royal Cherry Leather to create a look for a neolithic tribe that could be anybody's ancestors.  We plan to introduce them with this short film, which I am producing myself to submit to festivals.
The "ancestors" in the film will look young but speak with the voices of elders.  I am seeking voice actors how can sound ancient, to read the dialogue, and younger on-screen actors who will lip-synch it.  My goal is to do a test shoot with two on-screen actors ASAP.  I will use the test footage to raise money for the complete film.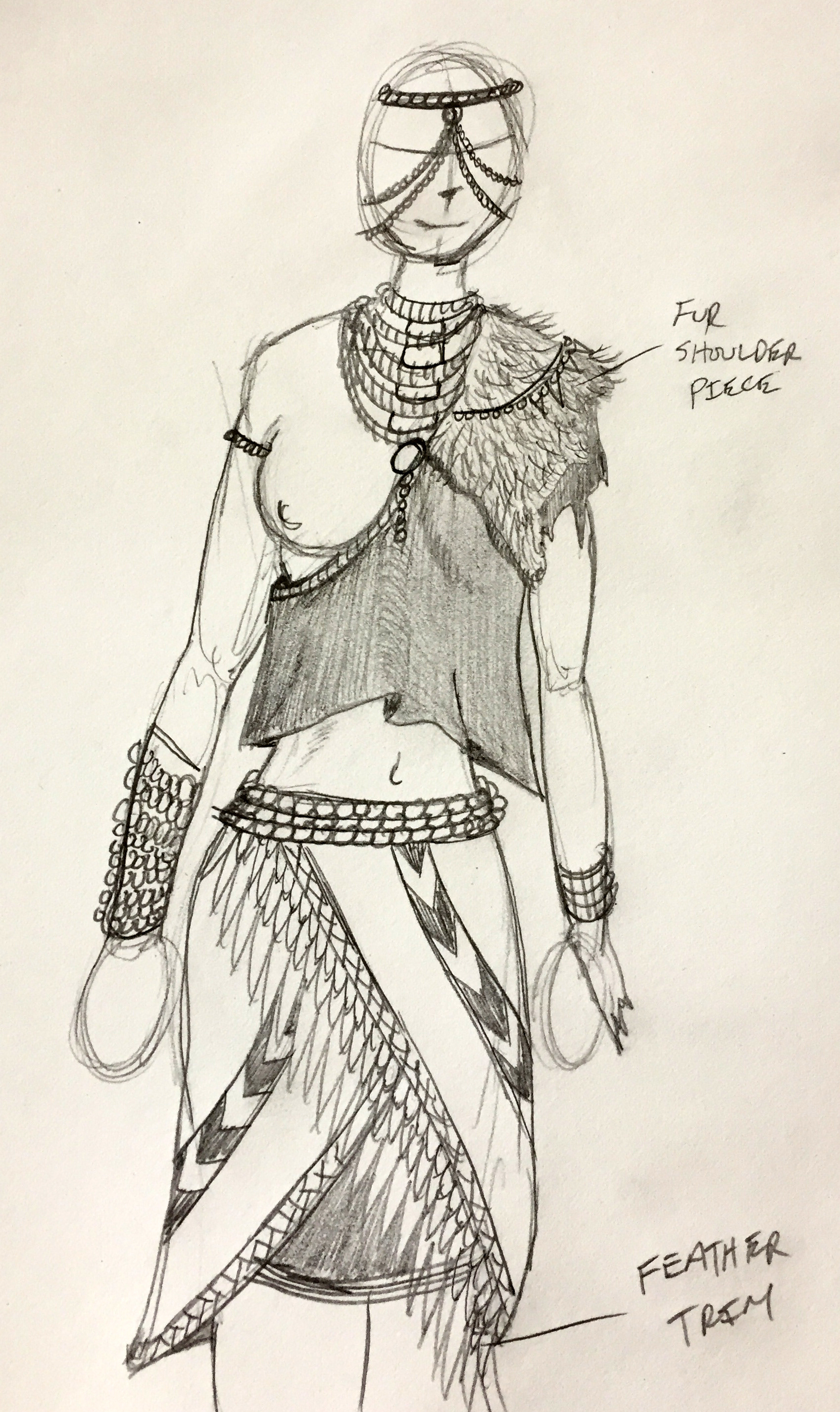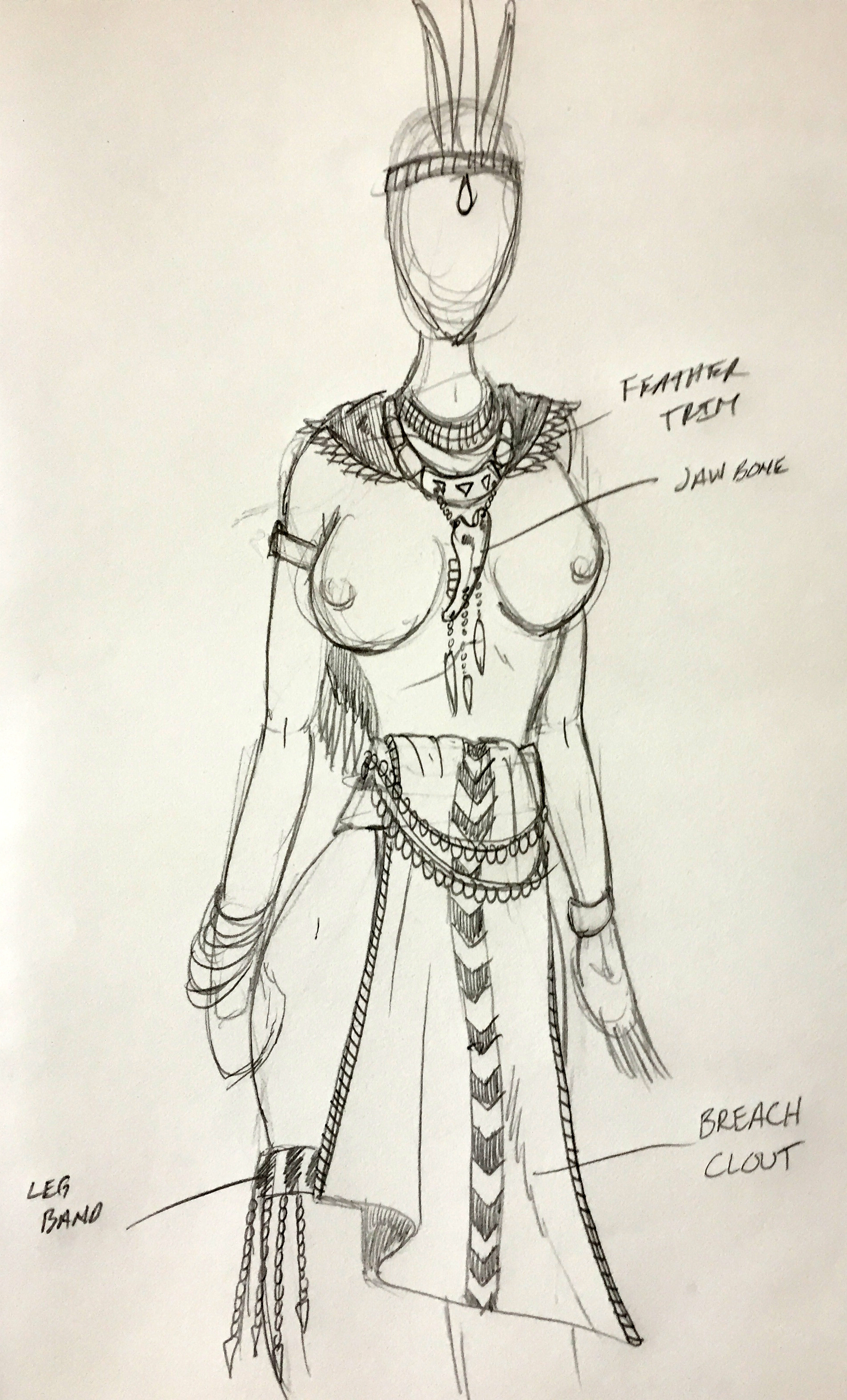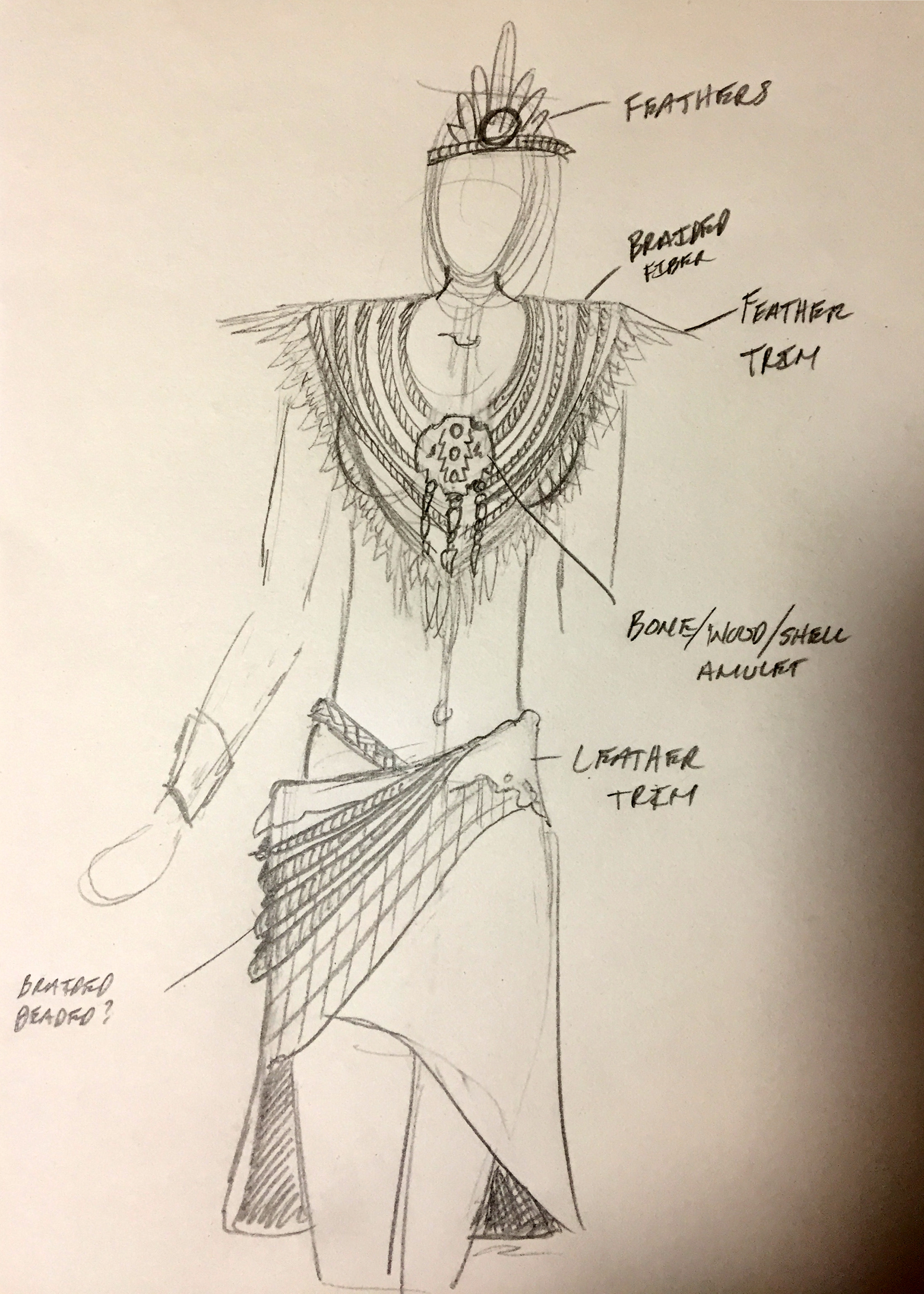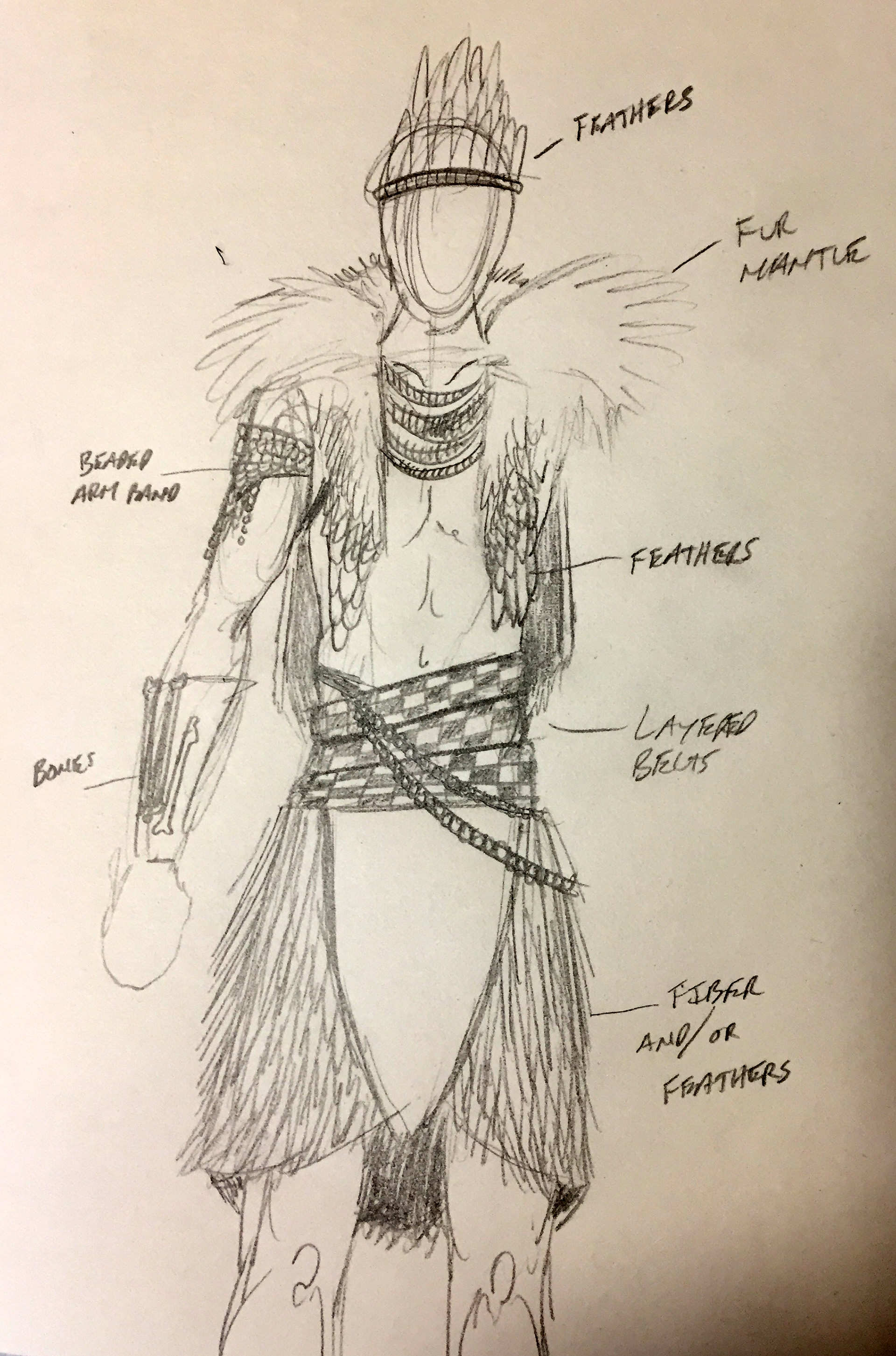 Above: Costume sketches by Paul Durgin.
I am looking for help with this project including:
On-Screen Actors
- see above, 4 males and 4 females, 18-29, not a speaking part (each actor will be lip-synching the voiceover.)  Will get to wear and be photographed in really cool costumes.  Men will be shirtless, women will be topless but will have a garment around their neck that partially covers their chest.  If you are biracial, or if people usually cannot guess your ethnicity, that is a plus.  I am seeking 2 actors for a test shoot ASAP and will recruit the additional 6 when we have funding for the complete film.
Voice Actors
 - I have recorded 2 voice actors but I am seeking 3 additional males and 3 additional females.  Need actors who can sound ancient and wise.
For the film to make sense, both the voice cast and on-screen cast must be diverse, so I am particularly happy to hear from actors of color.  I am happy to send a script if you are possibly interested but would like more details.  This is currently a non-union project but union actors are welcome to apply-- I will work with SAG-AFTRA to make this a "new media" project if needed.
Co-Producers
with expertise or resources to contribute to a truly unique and independent project.
Hair and Makeup Artist
who would enjoy the challenge of creating a look for a tribal people.
Sound Designer
to contribute soundscape and effects for voiceover that will make the audience feel they are being spoken to by their ancestors.
Cave paintings, about 9300 years old, in Cave of the Hands, Santa Cruz Province, Argentina.  Photo: Mariano via Wikimedia Commons.