"The Great Remembering" is a very short fantasy film that asks the audience to question what they know about their own ancestry and the scope of human story.  I am working with a talented costume designer / leather smith Paul Durgin of Royal Cherry Leather to create a look for a neolithic tribe that could be anybody's ancestors.  I plan to introduce them with this simple short film, which I'll submit to festivals, with the long-term goal of making more ambitious fantasy films featuring this tribe.
In July 2018 we did a test shoot for this project which will be edited into a simplified version of the film (with two actors in costume) to be released in September, with an original score by
Allyssa Jones
. I hope to use that sample to raise funds for the complete film (with eight actors in costume.)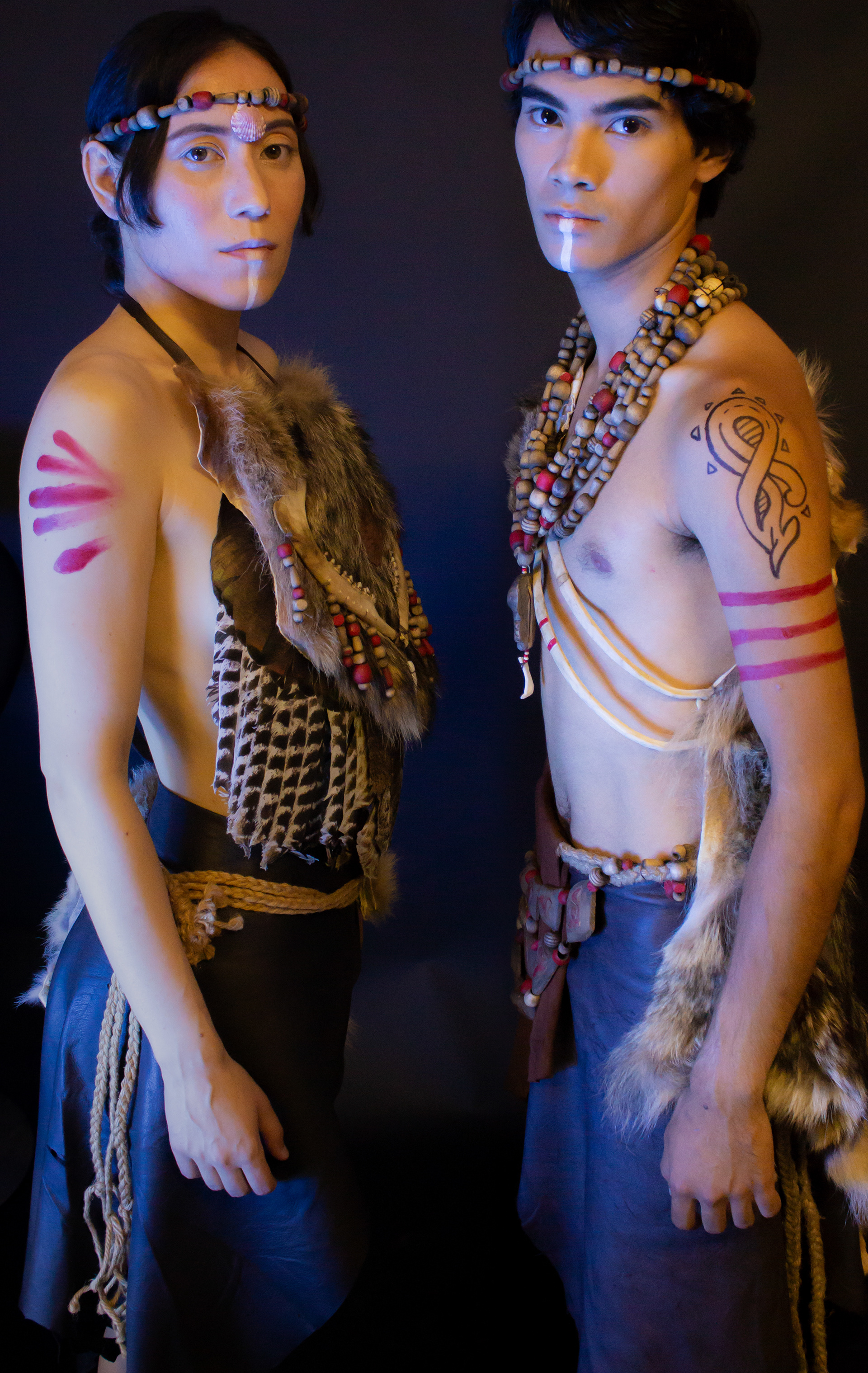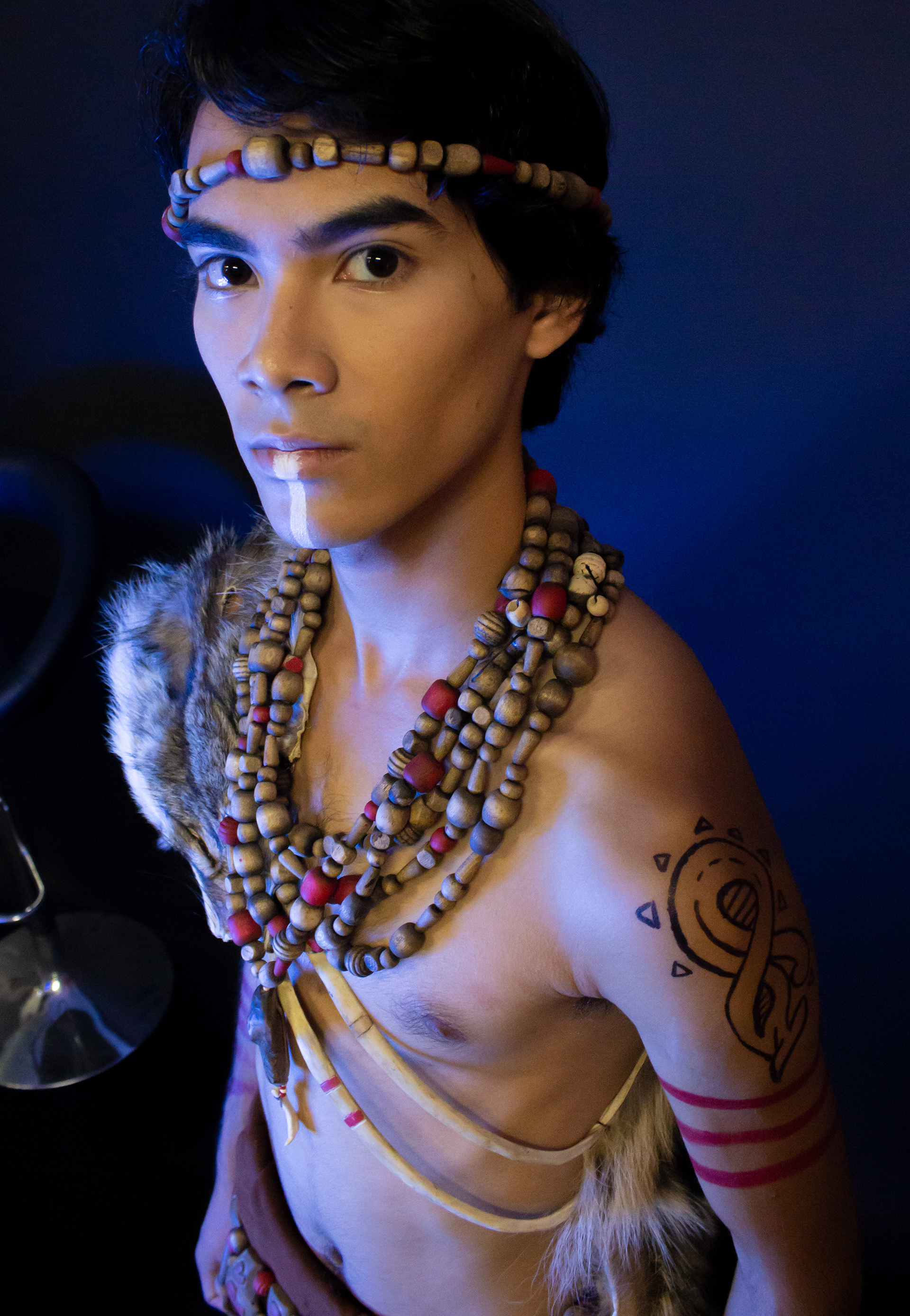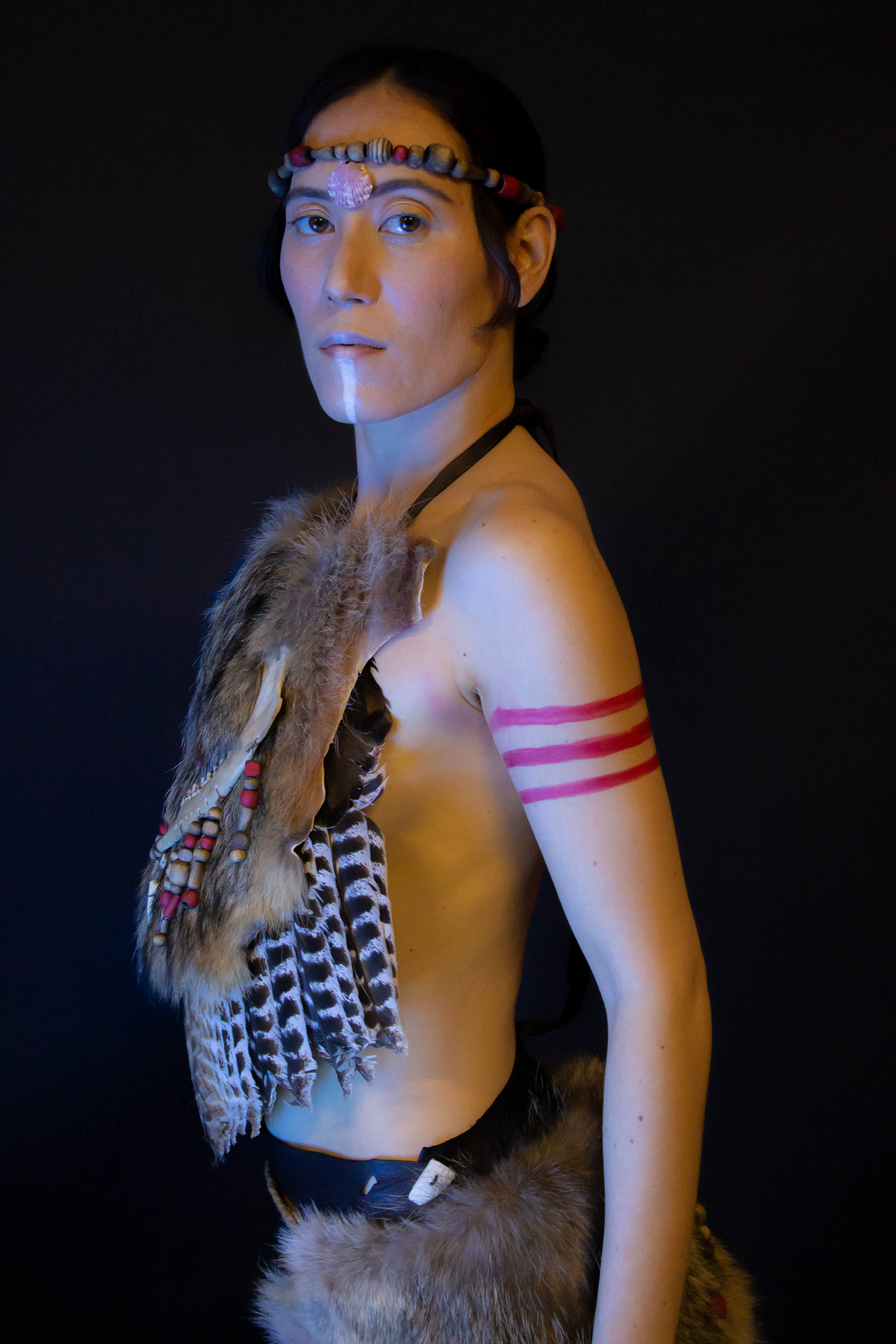 Above: Photos from the "Great Remembering" test shoot, July 2018. Actors: Natalia Carbullido, Julius Rosenthal. Costumes and tattoo by Paul Durgin. Make-up by Yomi Rivera. Photos by Josh Kastorf.
I am currently seeking help for this project in the following roles:
Co-Producers
- If you like this idea and have resources, connections, or expertise (including crowdfunding experience) that could help make it a reality, I would love to hear from you.
Once I have funding for this project I will be seeking help in the following roles:
The Ancestors in the film look young, but speak with a special voice that combines the voices of their younger and older selves. In practical terms, this means I will be recording voice actors, applying an effect, and then having on-screen actors lip-synch the part. In order for the concept of the film to make sense, both the voice actors and on-screen actors must be ethnically diverse. This is currently a non-union project but if I have union actors interested I will work with SAG/AFTRA to make this a "new media" project. If you would like to know more about the content before getting involved, contact me for a script.
Voice Actors
 - 3 males and 3 females who can sound like they are 50+ years old, to portray storytellers from an ancient tribe.
On-Screen Actors
- 3 males and 3 females, 18-29, not a speaking part (each actor will be lip-synching the voiceover.)  Will get to wear and be photographed in really cool costumes.  Men will be shirtless, women will have a garment that hangs from their neck and partially covers their chest.  If you are biracial, or if people usually cannot guess your ethnicity, that is a plus.
Director of Photography
and
Set Designer
- The Ancestors are speaking to their descendants from a place beyond time. If you would enjoy the challenge of representing that visually, I'd like to hear from you.
Sound Designer
to contribute soundscape and effects for voiceover that will make the audience feel they are being spoken to by their ancestors.
If you are interested feel free to get in touch now, although we may not start working right away.