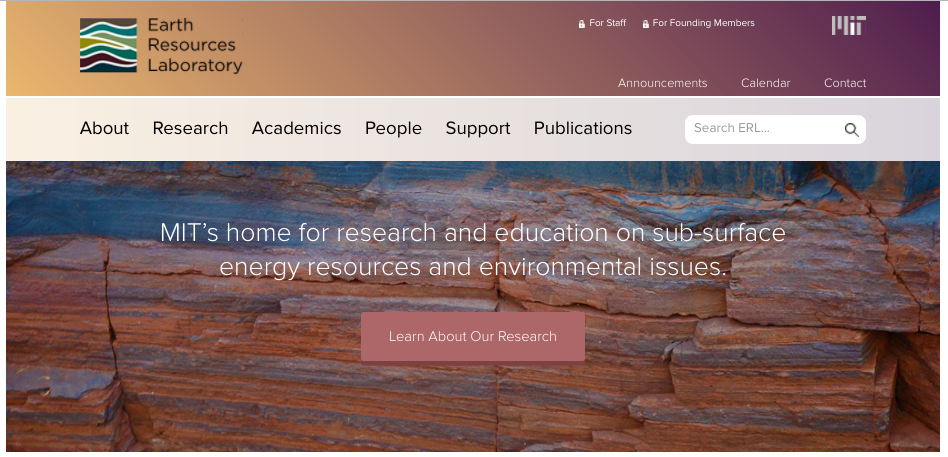 MIT Earth Resources Laboratory (2015-present)
In addition to announcements and events, the site contains a database of over 1,200 publications by researchers affiliated with our lab. The password-protected "For Founding Members" section contains additional resources including over 50 videos of academic talks that I produced.
I've also established 
LinkedIn
 and 
Facebook 
pages for the lab, and have worked with graduate students and postdocs to reformat their data visualizations into videos that can be used on both our monitor and social media. More recently, at the request of our new director, I set up a public 
Youtube channel
 featuring live-streamed video of our academic talks, produced using an equipment set-up I researched and recommended.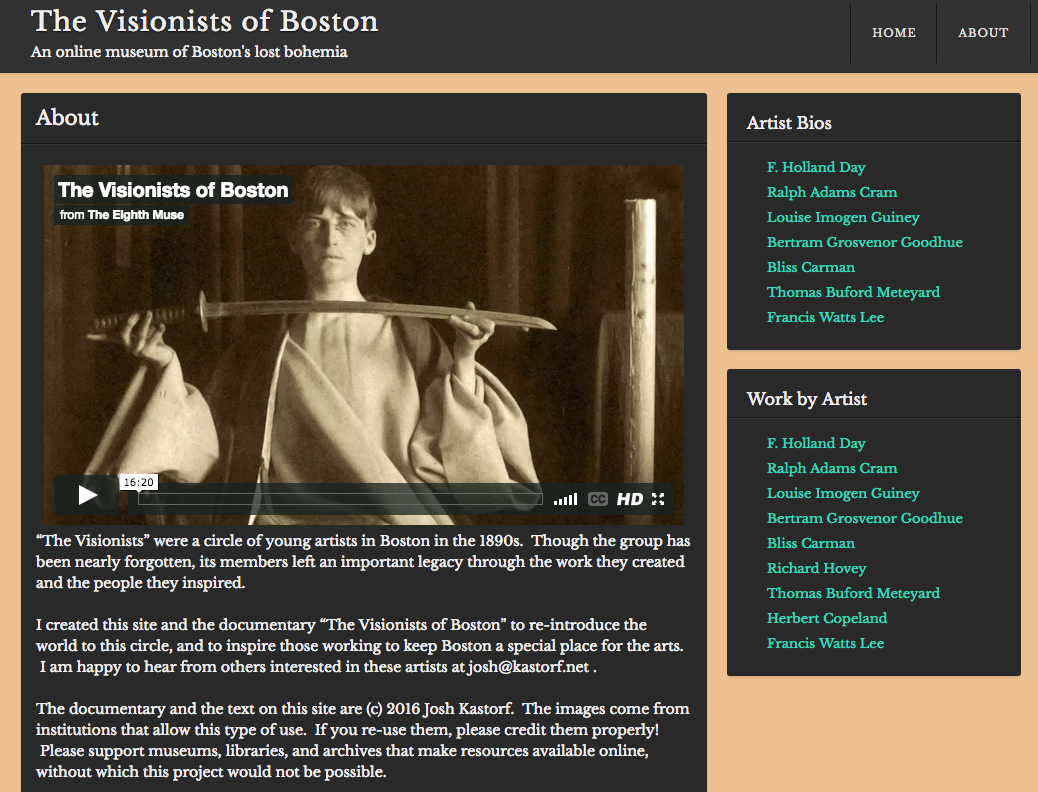 The Visionists of Boston (2016-present)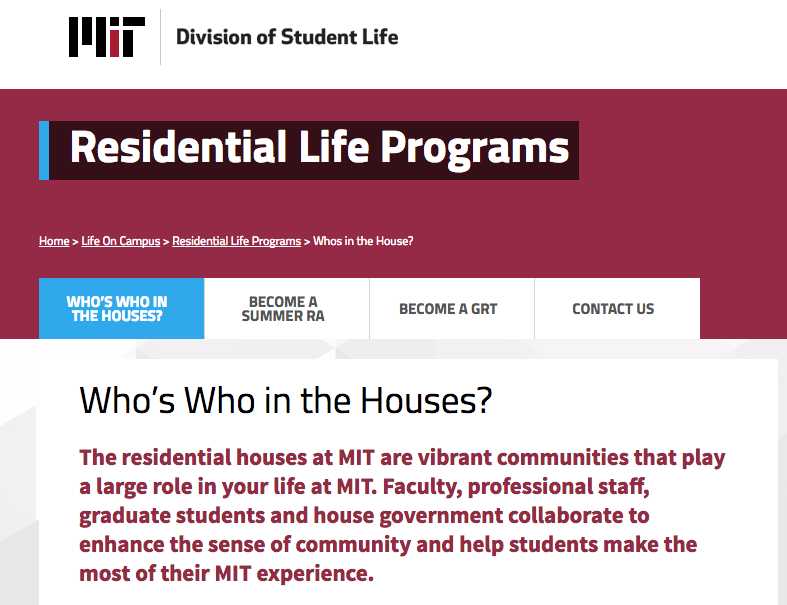 MIT Office of Residential Life Programs (2010)
I created the
Residential Life Programs Section
of the MIT Division of Student Life's Drupal-based site. I also created a private wiki-based site with resources for Graduate Resident Tutors. (Both are now maintained by others.)
The B-Side, Jamaica Plain (2009)